DoNa - Salon de mariaj
Olteanu Ana maria
Publicat 09-04-2022 20:10
"Recomand!❤️"
Recomand cu mare drag acest magazin! Fetele sunt deosebite, cu calm si cu zambete incearca sa inteleaga toate gusturile viitoarelor mirese. Pe mine m-au cucerit!❤️ Va multumesc ptr ca ati contribuit la cea mai frumoasa zi din viata mea!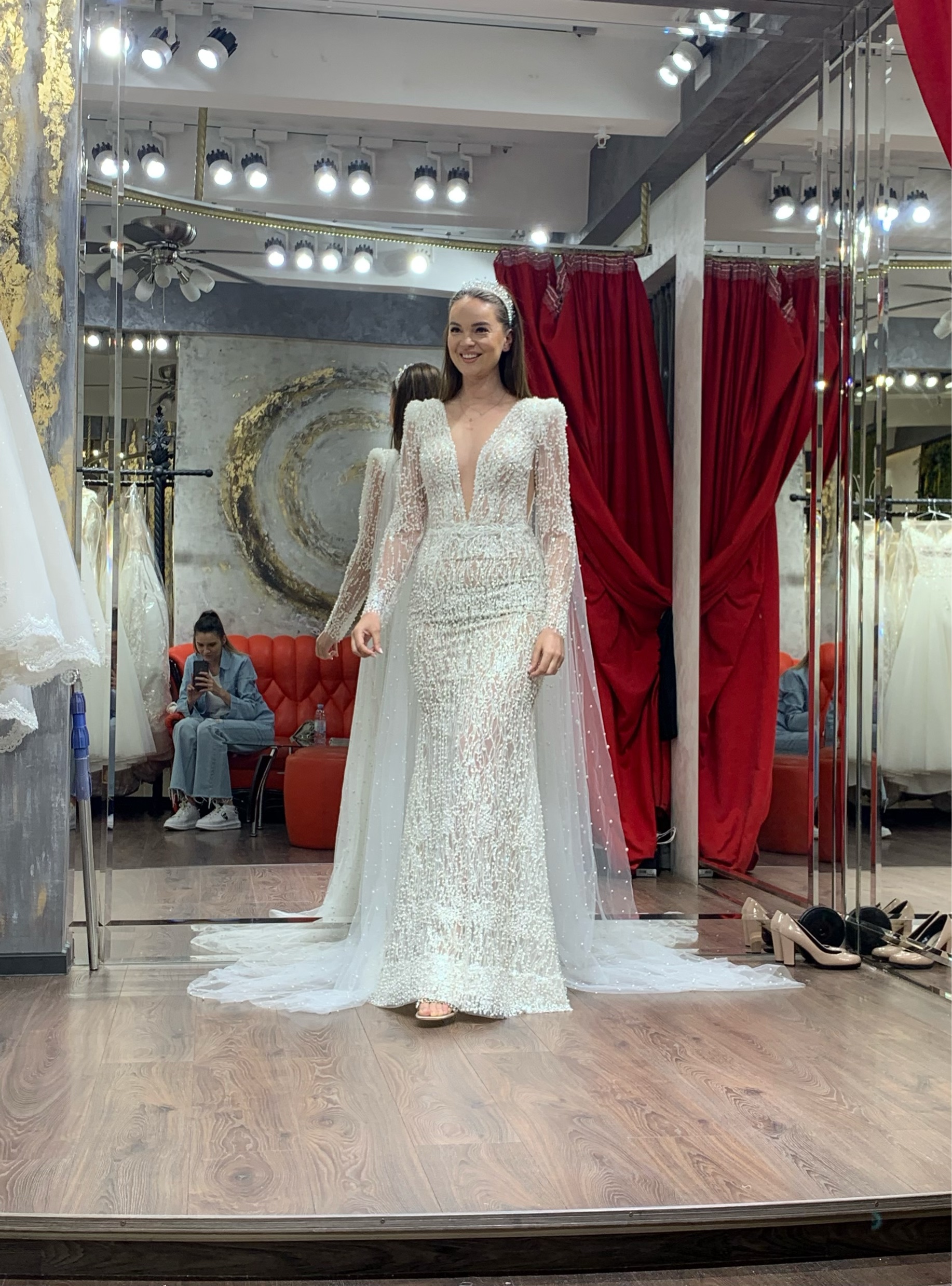 Dina Tricolici
Publicat 02-05-2020 12:04
I have always dreamed of being a special, perfect, sensational bride at my wedding, thanks to this salon, which embodies style and refinement, due to the professionalism of the ladies who work there, I radiated all night, because the dress I chose, which the ladies perfected it to our liking, it was a perfect one in the true sense of the word, it was unique, stylish, qualitative, out of the ordinary patterns, something I couldn't even imagine !!Thank you from the bottom of my heart, thanks to your perfection I was also a perfect bride❤️❤️❤️
Teodora 96
Publicat 20-02-2020 10:26
Can anyone help me, please, with some guidance prices?
Romina Levinta
Publicat 07-01-2020 09:34
An excellent salon, very beautiful dresses. I was guided by D. Natalia who is a very professional and kind person. recommend
Silvia Ulinici
Publicat 20-10-2019 20:12
I was fortunate to be your client, I was very pleased with the professionalism, availability and attention of all the girls in the salon. They helped and satisfied me in everything, superlative !!! I recommend !!!
Dorina Cazac
Publicat 19-08-2019 11:23
The Dona salon was the most pleasant experience I had in looking for that wedding dress that has to be special. When I arrived at the salon, I was met very warm and welcoming by Mrs. Olga, she is a kind, professional person who knows how to listen to the clients and to provide the necessary attention. I tried on a few dresses, they were all beautiful and the quality was really good, compared to other salons I went to. Mrs. Olga was patient and extremely kind. The pleasant and relaxing atmosphere, then I can say, I felt for the first time, that I am a bride, I felt special and it is important to listen and understand what I want.I left the country and left the dress quiet with them at the salon and when I returned I met Mrs. Natalia. When I wore the dress, Mrs. Natalia immediately saw where and what to do. He understood what I want to convey this special clothing and in a few minutes he offered me some ideas that turned my thoughts into reality. Mrs. Natalia is a person who knows very well what she is doing, is professional and very attentive, a gentle person who has given me the understanding that I can be quiet, I will surely have what I want.On the wedding day I received many compliments on the dress and I felt really good, attractive, sexy and romantic at the same time, beautiful and unique.Thank you very much for the pleasant feelings you gave me, it was the most special day and thanks to you. I recommend with great love and confidence the Dona salon to all the brides who want to be quiet, fulfilled and confident that everything you want will be heard and fulfilled carefully!
DoNa - Salon de mariaj
Salonul de mariaj DoNa este importatorul si distribuitorul brandurilor de lux!
Este salonul în care visurile devin realitate!
Adresa
Bd. Decebal 23/1, Chișinău
Email
info@dona.md
Telefon
069 960 880